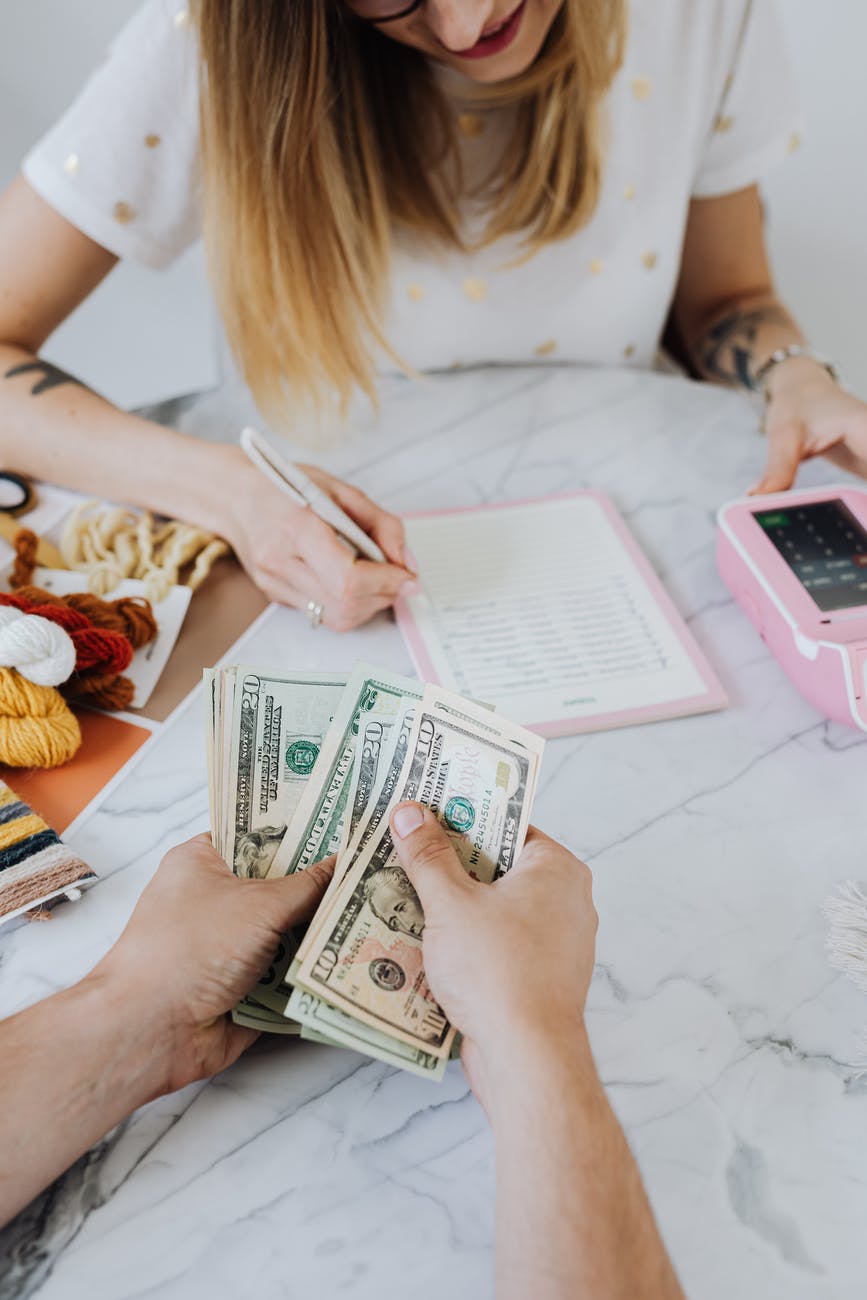 The nice thing about buying a home that you plan to make your primary residence — even though the search and transaction processes aren't always a cakewalk — is that you know what you like. When you buy a home to fix-and-flip or buy-and-hold as an investor, though, it's really not about what you like at all. Instead, it's about what's popular in the locale, what rents and what sells, and how you can find a deal that will maximize your return.
So what do you need to know about buying an investment property if that's always been a dream (and even if it hasn't)? Here's a quick rundown of the most important tips and guidelines.
Get your finances in order
Unless you're planning on paying cash for the home, you'll find quite a few differences between buying a primary residence and buying an investment property. For one thing, there are loan options for individuals and families seeking to buy a home to live in that let you put as little as 3% down on the home (and some programs don't require any down payment).
That is most definitely not the case for investment properties. You will need to plan on a 20% down payment (or more if you can afford it), and what's more, the mortgage interest rate is going to be higher on an investment home than on a primary residence. (That said, if your credit score is above 720, then you might be able to find a mortgage loan with a 15% down payment option — so definitely work that credit as much as you can.) Your homeowners' insurance rates will be higher, too, and there is a whole host of other potential expenses that you'll need to be ready to shoulder, from repair costs to possibly a property manager.
The adage "you have to spend money to make money" absolutely applies here, and you should make sure that your credit and finances are in a good enough position that you can spend that money without landing yourself in trouble.
And the nice thing about starting with the money factor (even though it's the least-fun part of the process) is that you can figure out very early on what kind of price range you can realistically afford. This will make shopping for a home much (much!) easier.
Make your business plan
First, decide what kind of real estate investment this will be. Are you going to fix and flip the home? That means buying properties that are usually in below-average condition, making repairs and updates within a specific time window, and then turning around and selling the property when you're finished.
By contrast, buy-and-hold real estate investment involves buying a home and renting it out, whether that's to a long-term local resident or short-term rentals on platforms like Airbnb. Whereas a fix-and-flipper usually wants a home that needs significant improvements to achieve parity with other homes on the market, a buy-and-holder probably would rather get that home rented out as soon as possible and therefore would prefer something that requires little to no repair.
Once you know what kind of real estate investment you'd like to make, it's time to start looking at more numbers. (We promise, we'll get to the fun of the home search soon.)
If you're flipping the home, you'll need to understand the cost of repairs and upgrades, including labor if you're not planning to do the work yourself. You'll need to get a realistic estimate of how much the home will sell for with those upgrades, and then you'll need to figure out if you would make any profit after accounting for the original sales price of the home and the work you've done on it.
If you're renting the home, you'll need to understand the fair-market rent for similar properties so you can get a feel for the potential monthly income that you could be generating. You'll then need to figure out your own monthly mortgage payment (remember, those rate are higher for investors), property taxes, HOA fees (if applicable), insurance, and other costs of homeownership that are specific to rental homes, like paying a property manager (if necessary) or repairing any damage (a good rule of thumb is to estimate you'll spent 1% of the home's value every year on repairs). Would you make a monthly profit, and what will the annual return on your investment be? It's your goal to find out.
Be as conservative as you can with these estimates, from the amount of time it will take you to repair the home to how quickly you will be able to rent it out and the amount of rent you think you could generate. It helps to talk to real estate experts in the locale, who can tell you whether your estimates are right or wrong, and who might be able to point out some of the common pitfalls facing investors in the area.
Make your wish list
Now that you have a better idea of what you're getting into financially, it'll be a breeze to write your wish list: A list of your must-haves and nice-to-haves for any investment home you're considering.
If this is really your first real estate investment experience, then we'd like to suggest one item on the wish list for you: no fixer-uppers. Even if you want to flip the home, you'll want to be really careful about choosing a property that's not in too bad of shape. There could be structural or other major repairs that you aren't experienced enough to diagnose or fix, and if you miscalculate how long it will take you to fix the place and how much it will cost, your profit is going to evaporate. It's better to be on the safe side and choose something that needs mostly a cosmetic polish versus a complete gutting.
It might also be useful to consult your real estate agent or another local real estate expert to ask about supply and demand. Are renters looking for more single-family homes? (Almost always and everywhere.) Do buyers seem to prefer smaller starter homes, or are three-bedroom and four-bedroom homes the norm in the area? What's available, what's scarce, and what do buyers and renters want? You'll end up being able to rent or sell the place faster if you align your plan with the existing supply and demand dynamics.
Look at the local schools and crime rates in the area, too. Buyers and renters want to live in places with good schools and low crime rates, and you also want to ensure that your property is as safe from break-ins and burglaries as possible, so don't skip the assessment even though you won't be living there.
And think about some of the other factors that make homes desirable, then feel free to add those to your list, too. If there's a well-known restaurant district that people travel for miles to sample, maybe look for a home within walking distance of the area, and proximity to public transportation is another big perk.
Shop around and make the right offer
When you're finally ready to start seriously looking at investment homes, you'll understand your financial options and have a good grasp on what you want. It can be really easy to fall in love with a home that meets the criteria and is within your price range, and then plunge right in with a full-price offer — but make sure you talk to a real estate agent before you do.
An agent deals with home sales transactions every day. Even though you won't be living in this house, and even though you know it's a business thing, it's still very possible for your emotions to carry you away when you find something that you think is "perfect." It's an agent's job to help talk you down from those "I found it!!!" highs (when necessary) and to negotiate the best deal possible for you — plus, your agent will know general contractors and specialized repair-people, should you need them, and can possibly also hook you up with other investors in the area, renters, and even buyers when the time comes to sell.