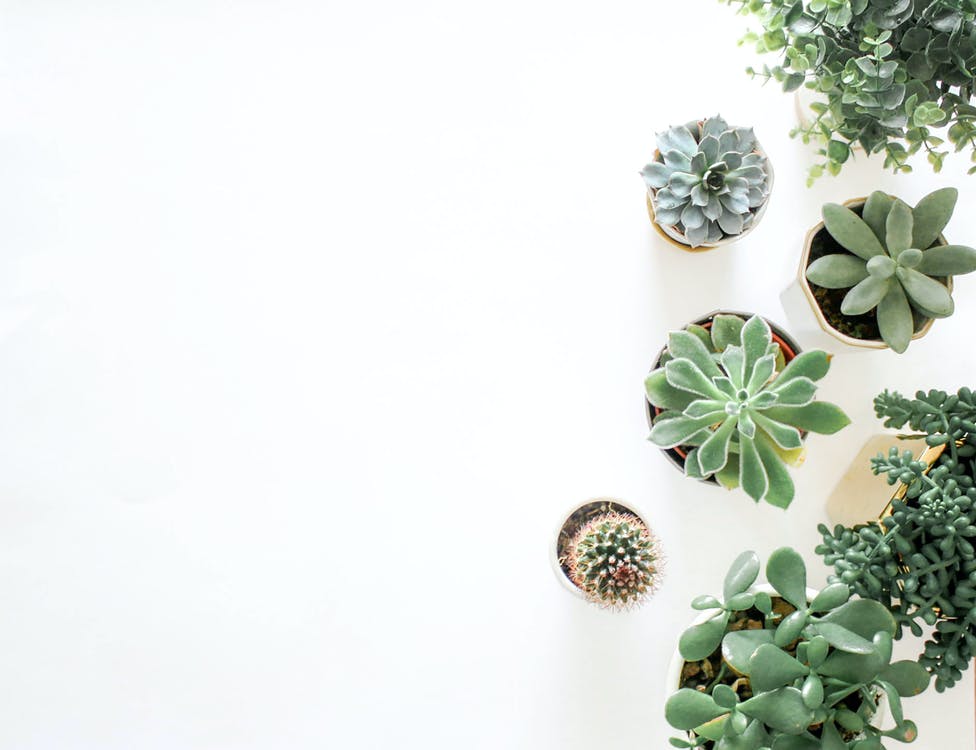 You've got some extra money in your pocket—maybe from tax returns, maybe a bonus windfall—and you want to use it to beautify your house. Excellent choice! Your home is one of the biggest financial investments you'll make in your lifetime.
That said, one mistake many homeowners make is expecting their home improvement projects to return a dollar-for-dollar profit when the time comes to sell. There really isn't any such thing as a "100%" ROI (return on investment) for your home improvement projects, although you will recoup some of that money you spent.
So instead of considering where you'll make most of your money back when you sell, it's much wiser to consider what improvements you'll enjoy the most while you still own your house. That's how you'll maximize your investment by boosting the pleasure you take in your residence while you live there, in addition to improving your home's value.
We've collected some of the highest-return projects that also beautify your surroundings. If you want to make your house look a little bit nicer (and are looking for a project you'll enjoy while you live there, too!), these are the top picks for home improvement options.
1. Fresh paint
Depending on the brand and color, paint is one of the best upgrades you can make to your house, both inside and outside. If you don't have the time or money to paint the entire exterior of your house, then touching up the trim can make a surprising difference!
Neutral colors tend to work best for interior paint projects, especially if you're considering selling. But if you always wanted a bright blue or purple accent wall, paint is the way to get it!
2. Trees and shrubs
Curb appeal is one of the most elusive and yet important variables of a home's value, and a barren yard with no greenery to speak of (except grass) is far from inspiring. Flowering trees and shrubs can make a gorgeous addition to your yard and really make your property stand out from your neighbors.
A local nursery or even your city's botanic garden center can help you determine what kind of tree or shrub would be best; make sure you work with an arborist or another botanist to decide where to plant it.
3. New house numbers
When was the last time you updated the numbers on your house? Your options run well beyond plastic black-and-white numbers that you might remember from the hardware store; Etsy has a ton of makers selling house numbers, so you can find something that fits your mid-century modern's vibe or your Victorian's aesthetic.
4. Replace light fixtures
Light fixtures are one piece of hardware that can immediately date a house. It's fairly inexpensive to swap them out (especially if you look for deals at the home store, or shop at IKEA), and depending on how long it's been since they were last changed, you might be able to change up the type of bulb you can use and save yourself some money on utility bills—or install "smart" lights that change colors.
5. Refinish kitchen cabinets
The easiest way to give your kitchen a makeover is by refinishing the cabinets. There are lots of ways you can approach this: painting your cabinets, swapping out the drawer pulls and knobs, or replacing the cabinets entirely.
If you're not sure about what will look nice in the room while also maintaining a high resale opportunity in your area, talk to a real estate agent. They can give you an idea of what cabinet trends tend to be classic or timeless, which ones age quickly, and which options overlap the most with your own taste.
6. Bathroom countertops
Granite countertops in the bathroom can instantly upgrade the room from "mediocre" to "luxurious," but you can also tile the countertops, or simply replace the materials. If you have the space to add another sink to your bathroom vanity, or replace a depressed countertop sink with a classic glass bowl style that sits on top of the counter (and adds storage room to boot), that's an added bonus.
7. Front door
Replacing your front door can be one of the highest dollar-for-dollar changes you can make to your house (though in the scheme of house prices, the cost of a front door is pretty negligible). Still, a new front door can enhance your home's security (ever considered steel?), and many of them come in eye-catching colors.
Speaking of color: Painting your front door instead of replacing it can be a way to almost instantly brighten the entire front of your house. You may have neighbors wondering when you painted the rest of the house because the front door makes the entire façade look fresh!
8. Garage door
Like your front door, replacing your garage door isn't going to cost a ton of money, and you'll be able to get most of that money back when the time comes to sell your house; it's a high-value project. You can do some research around what's common in your neighborhood by driving around and scoping out garage doors that you think look especially nice (you'll probably be surprised by how many opinions you end up cultivating about them!), and this is another area where talking to a local agent or forming a solid relationship with the people at your hardware or home improvement store can benefit you.
9. Siding
Siding is another high-return opportunity for people who are getting ready to sell their houses; you can usually recoup a significant amount of what you spend on siding. It's also a great way to enhance the curb appeal of your house—it can change the entire appearance of your house from slightly sad and shabby to the snappiest house on the block, especially when paired with some thoughtful landscaping choices.
Local real estate agents should have some good ideas about which types of siding thrive in your climate (and which tend to be a pain to maintain), as well as newer products that might be easier to power-wash and hold color for longer, for example.
10. Kitchen backsplash
The backsplash in your kitchen is the space between the bottoms of your cabinets and your countertops, and depending on when your kitchen was last redecorated, this can be a fast and easy "facelift." Tile or glass backsplashes are popular, but your agent will likely have some ideas around what's typical in your area; this is a project you can typically manage yourself, making it relatively inexpensive to tackle.
11. Install crown molding
After the paint is on the walls and your lighting is brightened up, one project that can really help tie a room—and, in fact, the whole house—together is installing crown molding. This is a cornice that is installed at the tops and bottoms of walls to help smooth the transition between the walls and the ceilings or floors; you can also find crown molding framing doorways, cabinets, and windows.
Using similar or identical molding throughout your hallways and rooms on different floors of the house (or the entire house) can give it a cohesive decorated look, especially if the rooms are painted different colors.
12. Get organized
Nobody expects your closets to be pristine, but if they're stuffed full of clothes hanging on a single rack with no drawers, baskets, or other built-in amenities, then one solid upgrade you can make for yourself and your space is to hire a closet designer to help organize your space.
Depending on your wardrobe and the size of your closet, organizers can maximize your space while working with you to ensure this is a closet you'll be able to utilize. Buyers will appreciate this renovation, of course—but a closet organization is something you should do well before you decide to sell, so you have plenty of time to enjoy it before handing it over to another owner.
13. Add outdoor lighting
Solar-powered patio lights or pathway lights are another way to make your home look that much more inviting in the evening; you can light up the walkway to your front door, and they're as simple to install as popping them in the ground.
You can find other kinds of solar-powered lights for the backyard, too, if you spend a lot of time out there at night, including flame torch-style illuminators that really flicker!
14. Make your outdoor areas more inviting, period
Whether you're building a deck, an outdoor kitchen, or laying down stone for a patio, homes that have a designated outdoor space for eating or spending time are always popular with buyers. Put some rocking chairs on the porch, get yourself an outdoor dining set or a fire pit (or both!), and create a space where everyone can lounge during nice weather and warm nights.
15. Under-cabinet lighting in the kitchen
Whether you're adding an additional light switch to your wall or using light strips that can be turned on and off at the lighting point, under-cabinet lights can brighten up a kitchen considerably while also providing much-needed illumination on the countertops for food preparation. They're one of those simple additions that you won't realize you needed until you have them!
Whatever home decoration project you embark upon, try to choose something that you will appreciate as the homeowner, too. Getting to enjoy the improvements you make to your house is the best way to maximize your return on investment and milk every last drop of equity from your property when the time eventually comes to sell, so don't hesitate to make your own tastes the priority!