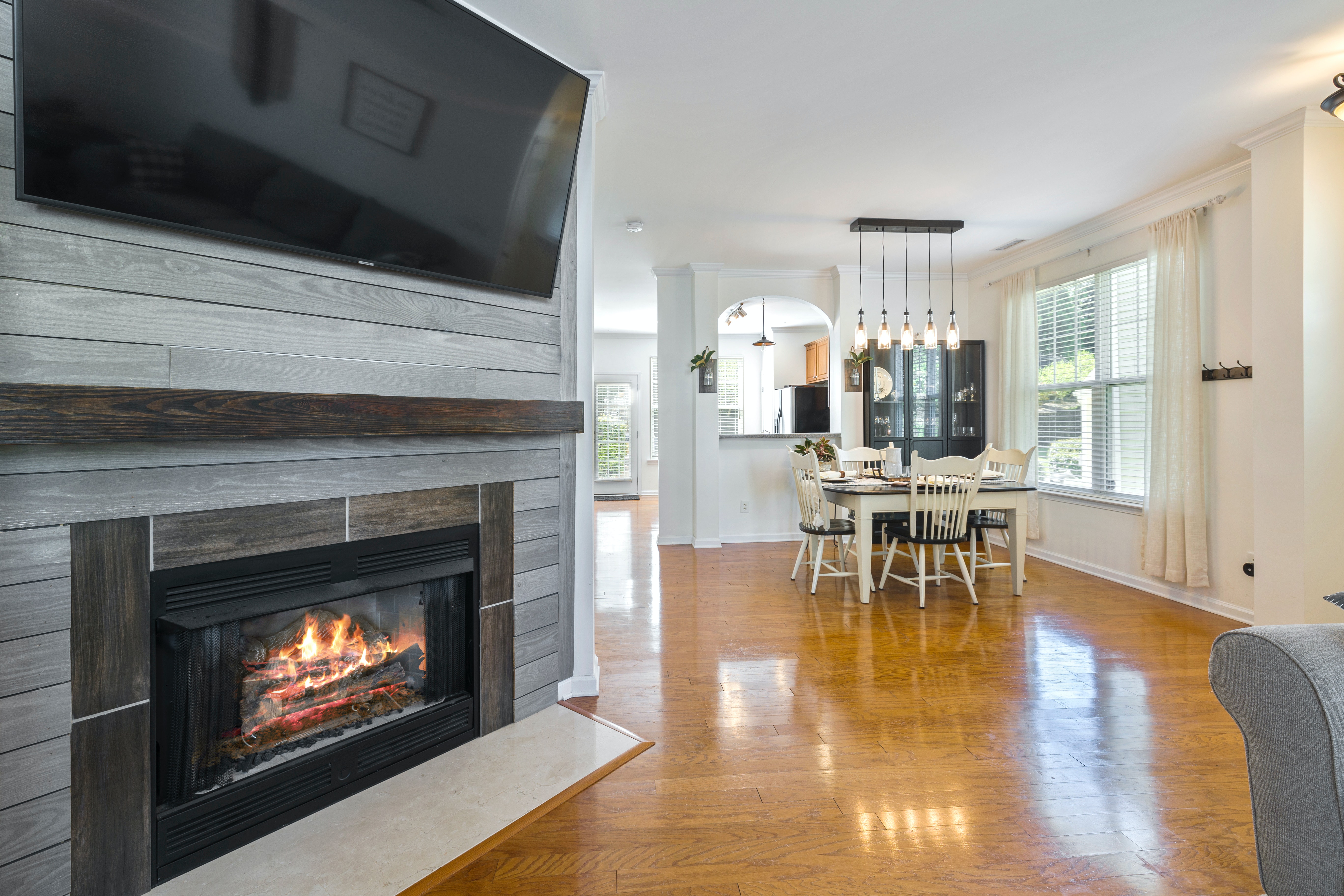 It hasn't been standard practice to have multiple generations living underneath a single roof until relatively recently; our homes have traditionally been designed to accommodate two generations at a time, maybe three. But four is a stretch, and five can be downright painful if that's where you find yourself!
When you're a homeowner and you need to modify your house for multiple generations who haven't all lived together before, there are some standard variables that most experts will suggest you consider.
Upgrade Bath Features
Making a bathroom more universally accessible means widening the doors to accommodate wheelchairs, adding towel racks capable of supporting a person's body weight, and possibly swapping out the shower and tub situations for walk-in options that don't require users to step up or over anything to reach their destination.
One small upgrade that can make a big difference to user comfort is adding heat lamps to your bathroom. Every member of the family can appreciate some additional warmth when emerging from bathing with water all over their skin!
Prioritize Privacy
Family members love each other; that's a given. But everyone needs some space now and then, even people we love the most, who are the nearest and dearest and closest to our hearts.
Take a long, hard look at your floor plan and assess where you can carve out some private spaces and rooms for every family member. Everyone is going to need a place to go and be by themselves, to decorate to their own exact taste, and to regroup and get ready for the world outside the house.
You might need to convert some basement or attic spaces into bedrooms, repurpose a flex room, or make other sacrifices to make sure everyone has their own room. This might be a pain today, but you'll thank yourself tomorrow when the need for privacy becomes crystal clear!
Everyone In Their Place
Multiple generations have very different needs and keep different schedules. One thing that makes living in a multigenerational household a challenge is trying to keep people from getting in each other's way, literally and figuratively.
To that end, think about the habits of the different family members in your house, and see if you can create "zones" for different kinds of people. Early risers and lovers of quiet aren't going to be happy with a room next door to a night owl who talks on the phone to friends into the wee hours—loud enough to be heard outside. Grandparents probably would prefer to be located away from small children or teenagers.
Set Up Different-Height Counters In The Kitchen
The standard kitchen counter height works for some people, but far from everyone! From family members who use wheelchairs (and still like to cook) or who might need to sit down during food prep, to younger children who can't reach the counter, making your countertops more accessible to everyone will make everyone more comfortable.
Think about creating different areas in your kitchen where different people can prepare food, including lowering some of the counters for easier access.
Brighten Up The Lights
People of different ages will have different lighting needs—teens might prefer a darker room, while older or younger adults need to see things more clearly. Think about the lighting situation in your house and (at the very least) replace your light bulbs with more brightly illuminated versions that will cast as much light as the high-needs folks require.
Dimmer switches can be a wonderful adjustable solution to the issue of different lighting needs. Of course, then you'll need to argue about where the light in the room should be—but that's a problem for Future You to sort out with your living companions.
Add Under-Cabinet Lighting
Seeing can become more difficult as you age, and one place where you want to be able to see exactly what's happening is in the kitchen. Under-cabinet lighting can provide light exactly where everyone in your family needs it, and it's also (bonus!) relatively inexpensive to install.
Extend Doorways
As ridiculous as it seems, not every doorway in a standard home is built to accommodate a wheelchair. So if one or more of your family members uses a wheelchair, they will probably need the doorways inside the home extended so their wheelchair can fit through it, preferably without scraping their knuckles as they navigate.
Consider How Stairs Will Affect Access
Stairs are easiest to navigate when they are wide, the rise from step to step is relatively small, and banisters are (of course) a must. That said, you'll want people in your household to be able to easily access their bedroom and bathroom whenever they want, and that likely means that at least one bedroom and bathroom will need to be located on the home's main floor, with no stairs to create an obstacle.
Add Some Pocket Doors For Potential Privacy
The verdict seems to be mixed on open floor plans and multigenerational living. Some experts say that open floor plans are a little bit too much in a house with (presumably) a lot of people living in it, and they advise leaning toward more historic homes with smaller rooms that have discrete functions.
Others say that the open floor plan provides a perfect opportunity for family members to mingle and enjoy each other's company while also preparing dinner or lounging in front of the television.
It really comes down to personal preference, but one way you can split the difference and give yourself the best of all worlds is to look for areas in your living space where you can add pocket doors that slide seamlessly into the wall, or even heavy drapes that can be pulled from wall to wall. Pocket doors or drapes can create temporary privacy in a wide-open space that could maybe use a little compartmentalizing from time to time.
Would An ADU Provide Breathing Space?
An ADU, or accessory dwelling unit, is a shed or even a tiny house set up on your lot and not actually attached to your home. An ADU might or might not have working electricity or plumbing, but even an unwired ADU can have its uses as a kids' play area.
When you add wiring and water access to an ADU, you can turn it into anything from an extra (separate) bedroom to a home office to a workout room to an entertainment room. If you're feeling really stretched by your floorplan's limitations, an ADU might give you a little bit more elbow room to maneuver around your multigenerational household.
More Entrances
More adults in a home mean more people coming and going at different hours, and when given the option, most people would prefer to enter or leave quietly through a separate and more private entrance instead of coming through the front door every time.
Are there spaces where you could include a new and separate entrance for the other members of your household? Think about adding one or more so that everyone can come and go comfortably, with no fear of disturbing anyone else in the house.
Swap Out Light Switches For Panels
Light panels look sleeker on the walls and are much easier to manage for hands of all ages. This is a straightforward upgrade that will make everyone in your house feel more comfortable and, well, at home!